10 Apps You Didn't Know You Needed This Festive Season
Here we stand at the end of 2018. Christmas trees are erected, houses are lit up, supermarkets are blaring Boney M carols, festivities are upon us.
Now, whether you're on the side of "it's too soon for Christmas decorations" or if you're like Winona Ryder in Stranger Things the moment the fairy lights start communicating with her (reference featured below), the festive season is here and we all have to go through it.
However, excited or not, we've compiled a list of must-have apps to see you through the festive season (some extremely useful and others … not so much, but fun nonetheless).
So, let's get right into it. Here are the apps you didn't know you needed for the holiday season – there's something for everyone.
#1 Unroll.Me
It's the time of the year where our inboxes fill with marketing emails, Christmas sale brochures, Black Friday promotions and to put it bluntly, spam. Why not start the holiday season with an email cleanup letting you head into the new year with a fresh inbox?
Unroll.Me helps you do just that. This app scans everywhere your email address is subscribed and lets you unsubscribe in bulk, allowing you to see only what you want in your inbox.
Take control of your emails again. Unroll.Me is free too. What more could you want?
You can download Unroll.Me for Andriod and iOS.
Email doesn't have to suck.
#2 SNAPnSAVE
SNAPnSAVE is a fantastic concept – it allows you to find products on sale at major retailers such as Checkers, Pick 'n Pay, Dischem, Vida E Caffé, News Café and more. You find your desired products, book them on the app, and go shopping. Take a snapshot of your tillslip and get real cash back.
While we may get distracted from the harsh reality of the long January following the holidays, saving with this app might make that adjustment that much easier. Save money, buy better gifts, or let it help you get through the Monday of 2019.
You can download SNAPnSAVE for free on Android and iOS.
#3 Rando
This app is a bit different from the prior two. While this app won't provide you with anything greatly useful, it is an interesting way to connect with people around the world. The concept is simple, you take a photo of what is in front of you to be sent to a stranger, and you will receive a picture in return. This way you get to see the world from a new perspective.
What's the worse that could happen, you may may ask? Probably the opportunity to receive an unsolicited dick pic from Russia. But don't lose hope and we'd recommend not fighting dick pic with dick pic, but if that's your thing, do so with caution.
You can download Rando for free on Android and iOS.
#4 RunPee
As comical as the concept is, those of us with inferior bladders can appreciate this handy app.
If you're planning on going to the movies or even watching with family and friends, you can use RunPee to let you know exactly when the perfect times are to get up and pee during most movies. The app provides you with a cue in the movie to let you know the time has arrived as well as showing you how much time you have.
An app which delivers on its promise.
You can download RunPee on Android and iOS.
#5 Prim-U
Prim-U offers an on-demand mobile platform to connect you with beauty and wellness specialists. Kind of like Uber but for beauty and wellness.
With Prim-U you can have a beauty entrepreneur come to your desired venue for make-up, nails, massages, waxing, hair, male grooming and more. With malls so crowded during this time of year, who wants to go out anyway?
Prim-U is available on Android and iOS.
#6 PetBacker
PetBacker is a must-have for furbaby parents. This fantastic app allows pet owners to connect with pet sitters, groomers, boarders, and dog walkers near them so you can easily find the ideal solution for your pet. Going away this festive season? Use PetBacker to find the perfect pet sitter or boarder to make sure your four-legged kids are taken care of while you're out.
PetBacker has a major user database for South Africans making it the #1 solution for all your pet related needs.
You can download PetBacker on Andriod and iOS.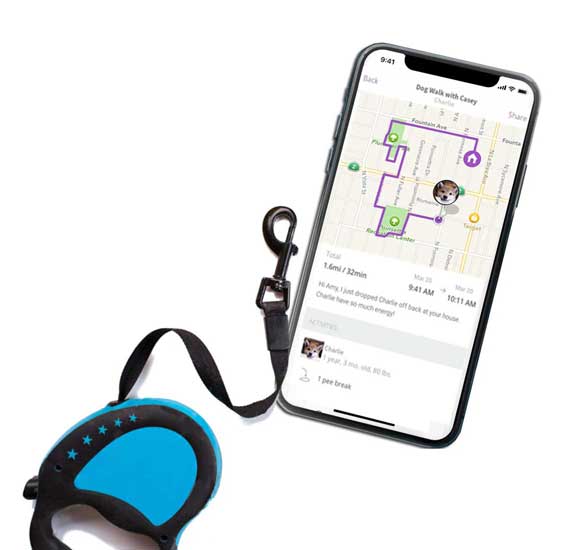 #7 Droppa
Droppa is a bit newer on the South African scene and an app and concept worth supporting. Droppa has been described as South Africa's "Uber for bakkies" and allows users to order a truck or bakkie for deliveries and transport right from the app.
The project has received phenomenal praise and is expanding to all parts of South Africa soon. Whether you need good transported, planning a move or anything else requiring a bakkie or truck, Droppa is the new way to do it with dozens of vehicles already registered.
Droppa is available for download on Android and iOS.
#8 Eat Out
Eat out is a bit more established than some of the other mentions, but useful during the holiday season. With Eat Out, you can find guides to the best restaurants, coffee shops and bars in South Africa. Want to know where to go for the best burger? The best steak? The best cocktail? Eat Out has got you covered.
What makes this app even better is its charity initiative. Every time you write a review on Eat Out for a restaurant you visited, Eat Out will pledge one meal for a hungry child through Rise Against Hunger SA's programme.
You can download Eat Out on Android and iOS.
#9 Zulzi
Zulzi is another app out to make your life easier. Zulzi will have anything in your area delivered to your door within an hour. You can request delivery for groceries, liquor, collections, pharmacy goods and more. Zulzi even offers a free first delivery with subsequent deliveries starting from as little as R20.00.
Using Zulzi for your more menial tasks gives you more time with the fam which is worth way more than their small delivery fees – Definitely worth trying out.
You can download Zulzi for Android and iOS.
#10 Bottles
Bottles is THE alcohol delivery app to have. You can order your booze right from your phone and have it delivered in less than 60 minutes. No driving under the influence, no hassle, no thirst. This might be the most useful app to have during the festive season if celebration is on your agenda.
Bottles is currently operating in all major cities within SA with more locations being added soon.
What a time to be alive.
BOTTLES is available for download on Android and iOS.
0